Open Core Summit 2019
Get ready for the Open Core Summit coming to sunny San Francisco, CA on September 19th and 20th. Join hundreds of commercial open-source software experts, including CEO and Co-founder of Workarea, Darren Hill.
Attendees can expect to learn from each other and collaborate on efforts to construct and build differentiated, capital efficient, positive-sum ecosystems of the future. Plus, they can hear from leaders in the space such as Ajay Kulkarni (Timescale), Artur Bergman (Fastly), Eyal Manor (Google Cloud), Sit Sijbrandij (GitLab), Sarah Novotny (Microsoft) and more.
Workarea is committed to contributing and growing with the open-source community, as well learning from experts and developers in the industry. We're excited to join this incredible community of experts and hope to see you there! Interested in attending?



September 19 - 20, 2019
The world's first and largest ecosystem gathering across the burgeoning COSS (commercial open-source software) category
Register here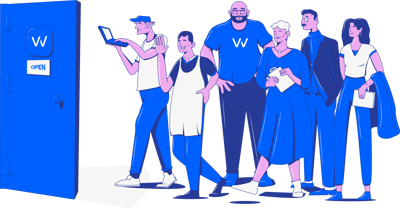 Workarea Commerce Platform is the world's first truly open source, omnichannel commerce platform. The enterprise-grade commerce platform is written in Ruby on Rails and uses MongoDB, Elasticsearch, and Redis.