How to Evaluate an Ecommerce Content Management System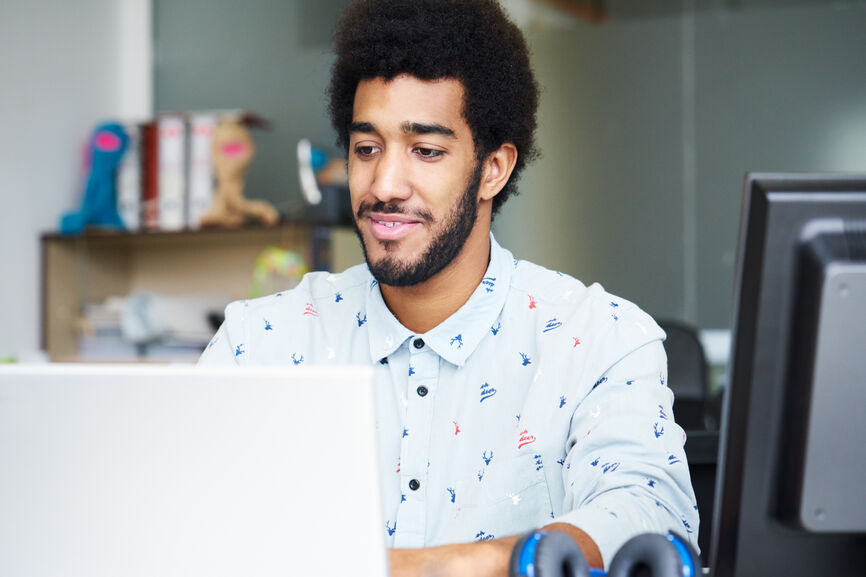 You know that you need to create rich and compelling shopping experiences to attract and keep your customers. Add to that the fact that your digital team is heavily invested in content marketing but aren't the most technical of users.
While there are a number of ecommerce platforms on the market that will satisfy some of your needs, it's important to understand when it comes to native content management capabilities, not all platforms are created equal. To help you understand how best to evaluate content management systems within your ecommerce platform, here are some top features to consider.
Native vs. Bolt-on
In the past few years, vendors in the industry are finally catching on to the necessity of the unifying of content and commerce. This has driven consolidation and acquisitions among ecommerce platforms that lack robust content tools. Merchants have been forced to rely heavily on third-parties, both independent and acquired, to fill content management gaps. The problem is when you bolt together two platforms that were architected independently, often times using different programming languages and databases, it creates, at best, a partial solution.
Look for robust native content management tools that share the same architecture and unified data as the commerce platform itself. This will allow for greater speed and flexibility and ensure that the core-commerce and content features of your chosen platform will be greater than the sum of their parts with regard to the direct impact on team productivity.
Page & Layout Editing
Business users need to be able to create, edit, preview and publish content in a user-friendly and collaborative admin. Your ecommerce platform should provide both drag-and-drop simplicity for less technical users as well as have the ability to easily preview your content changes. Many legacy platforms rely on admin preview versions of content that is not leveraging the same front-end code as the storefront, and require that changes be previewed in a staging or development environment prior to being pushed to production. More modern technology allows for the business user to see a live render of their work instantly using the same front-end code as the storefront, preview changes in production, and easily auto-deploy those change sets with minimal or no IT involvement.
Data and Content
In a traditional set up involving a relational database, content pieces such as blog posts must be stored within tabular schema. Generally speaking, full HTML markup of a content page or blog article is stored within a single text field in a database. If you want dynamic, mixed content on a site built on a relational database, storing non-product content in this fashion bloats the database schema, and combining different content types and products slows performance.

If a page builder stores the results as one solid database entry in order to mitigate performance issues, editing the results afterward will require technical know-how from the marketing team. By contrast, with a NoSQL solution like MongoDB, only structured data about the content needs to be stored, not the complex relationships between what is displayed in the blog post or content piece. This allows the system to treat elements of the page almost as though they were product entries: reusable objects that are embedded with documents containing related data and attributes. Because this results in faster database performance, this leads to huge improvements in front-end performance, and allows for the business users on the team to do things like create shoppable content without developer/IT dependency. Ultimately, you want to ensure the rich content tools you're paying for aren't hindered by an inflexible and antiquated data structure.
Multi-site Capabilities
Whether or not you currently have plans to expand past one ecommerce storefront, the chances are that in today's global market the ability to seamlessly add storefronts are top of mind for most merchants. Not all ecommerce platforms allow you to manage multiple storefronts or websites within a single admin. Consider multiple admin interfaces greatly hinder team productivity, creativity, and accountability as your organization grows. You ideally want a commerce platform with a built-in content management system that is easy for all business users to access and interact with.
Intelligent Merchandising
According to a recent report by Accenture, 91% of consumers are more likely to buy from companies who remember them and provide relevant offers. One way to create attractive product offerings is to leverage intelligent merchandising. Build interesting or complex rules to drive specific products or product families into the user's search results, and support with additional content both above and in-the-grid. For example, create rules around sale items, product material, size, inventory levels or even on seasonal wears. Add featured products to search results with rule sets or manually, or a combination of both .

Geo-based Content & Personalization
According to a report published by Accenture, 83% of consumers are willing to share their data in exchange for a personalized experience. Add to that, the sad fact that businesses have lost $756bn because of poor personalization. Having the ability to create tailored and dynamic customer experiences and serve those experiences to users based on their geography and behavioral patterns is just one way to achieve a personalized selling approach.
Mobile First
Your team should be able to engage in the creation of rich content for the site without worrying about duplicated effort or additional 3rd party tools to ensure that experience flows smoothly to users engaging on mobile devices. It is critical that the content tools within your chosen commerce platform are built with a mobile first philosophy and allow for broad flexibility with regard to how content is altered, replaced, or omitted at various breakpoints.
Ecomerce SEO Management
Did you know that 44% of people start their online shopping journey with a Google search (nChannel)? Having the ability to manage on-site SEO is critical for optimal performance. Look for an ecommerce CMS that provides full SEO access to alt tags, browser title, meta description and control over what photos are shared to social media.