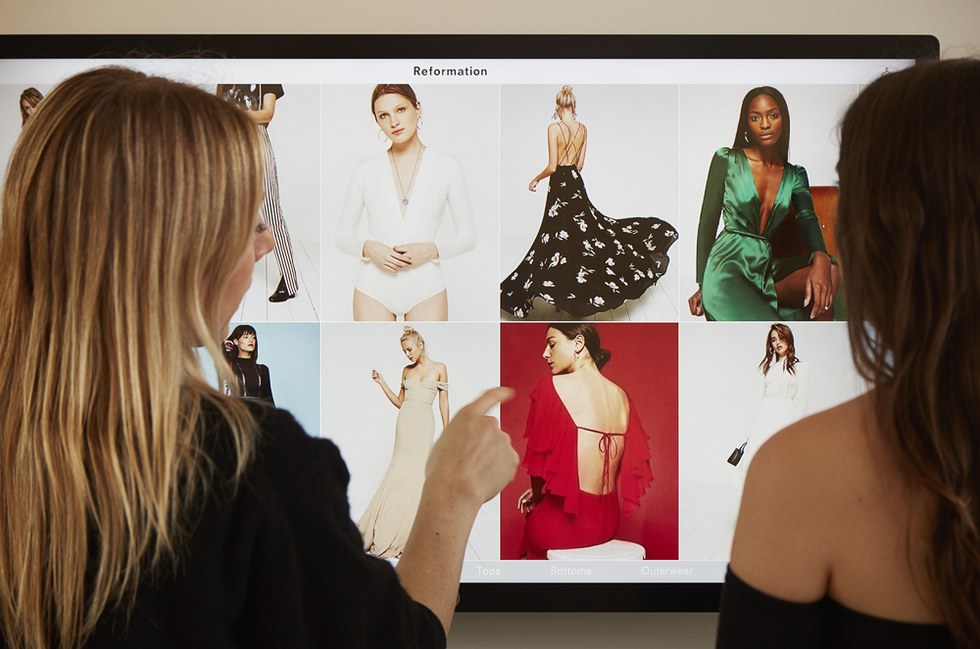 Sustainability and speed are the core of everything for Reformation, the LA-based clothing company on a mission to inspire consumers to be more eco-conscious, while being at the forefront of fashion. Take its "magic" wardrobe concept for example. The digitally powered changing room allows the customer to request and have delivered an item in a new style or size without having to leave the dressing room or chase down a store employee.
This seamless in-store shopping experience is prevalent throughout the store. Shoppers use touchscreen monitors to add items to their cart; similar to how they would shop on the Ref's ecommerce site. Their selections await them in the magic wardrobe, or technology-driven dressing room. When the customer is ready to make their final purchase, they can easily do so by flagging down a store associate who uses its iOS App to facilitate the check out process. All of which is powered by the Workarea API.


Customer Facing iOS App
The Ref's next big initiative is a customer facing iOS App, which will also leverage the Workarea APIs. Anytime a customer is near a retail store, they will get a ping on the iOS App. Additionally, they will have the convenience of building a dressing room from home and scheduling an appointment to come into the store to try on what they've selected.
---

Want to get the full picture?
---
Using the Workarea API, the brand is able to integrate in real-time, their 5 iOS application, in-store touch screens, event bus, PIM, WMS, and more. Any sales that happen at one of the in-store kiosks, directly affects the whole system in real-time, or if they are releasing a new product page, everything continues to stay updated. The brands internal tech team ramped up and is now building campaigns, implementing, extending, and integrating without reliance on developers with these niche skill sets. Giving their team absolute freedom to innovate on Workarea Commerce Cloud.