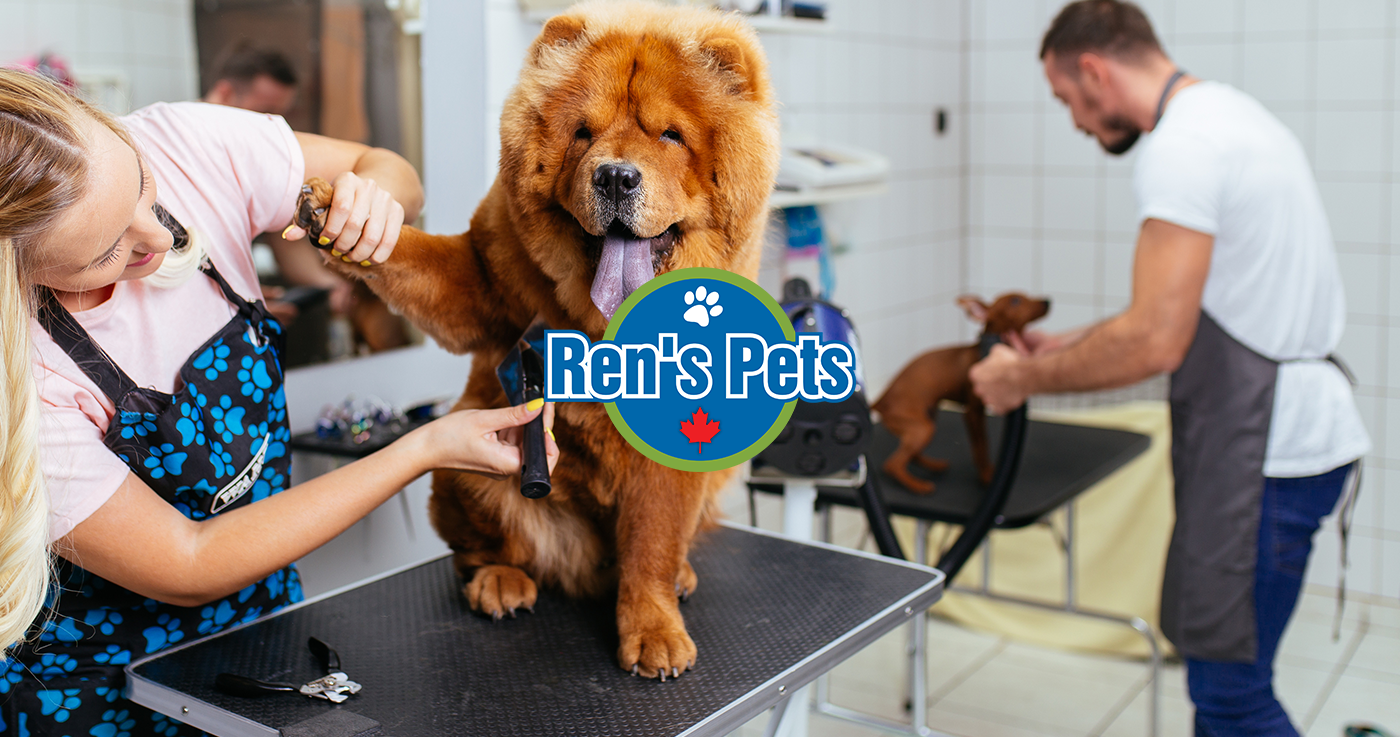 What do you do when your marketing team is restricted by the limitations of a dated ecommerce platform? You find a better solution. And that's exactly what Canadian-based pet supplier, Ren's Pets did when they opted to move its commerce team to a more user-friendly platform that gave them better control of content, promotions and subscriptions with little support from IT.

Ren's Pets is a leader in pet feed and supplies with a 40 year history and twenty-six brick and mortar locations. Ren's Pets strives to make the lives of pet-owners and groomers easier by providing the largest selection of quality pet products in Canada, with over 100 brands and over 10,000+ products

After deciding to replatform off of Magento 1.0, Ren's selected a lesser known commerce platform that allowed them to launch quickly, but ultimately lacked the functionality to support a thriving and complex ecommerce business. From easily launching promotional content to offering subscription ecommerce services, the digital marketing team was heavily reliant on outside IT support on this secondary solution.
Ren's Pets required a user-friendly platform that enabled all of its business users to quickly scale and deploy a multitude of commerce solutions. After an extensive RFP process, Ren's ultimately selected the Workarea Commerce Cloud because of its comprehensive content management system, its subscription ecommerce offerings and its native universal search.


---

Want to get the full picture?
---
Comprehensive Content Management
Ren's leverages the Workarea blog, a core ecommerce feature, to host and segment customer stories and informative content alongside product recommendations in a way that is both seamless to execute and authentic to the consumer.
Subscription Ecommerce
Another native feature to the Workarea Commerce Cloud is subscription-based commerce functionality. Ren's Pets was in the early phases of establishing their subscription program, and by leveraging this core feature, the team was able to focus on the strategy versus development.

Universal Search
Search on the old commerce platform was clunky and limited in nature. Because Workarea is built on Elasticsearch, the team had instant access to robust search, filtering, and relevancy tools coupled with insights. As a result, the Ren's team is able to enhance relevant results with rich content, fine-tune how products are returned, while staying informed about how searches contribute to orders, discounts, and revenue.
Buy Online Pick Up In Store
The native BOPIS features gave Ren's Pets the ability to track and expose inventory for any product in any store. The cost of shipping in Canada can be a drag on conversions, and Ren's Pets' brick and mortar presence combined with their flexible ecommerce platform gives their customers convenience and cost-savings. Because of the initial success of the program in one store, Ren's rolled it out in phases across all of its retail locations.


A Matter of Loyalty
The pet space is a very highly engaged in emotional space to be in. Everyone that has a pet has hundreds of photos of them on their phone. Having the ability to feature user generated content was an important piece of the marketing strategy that was previously lacking.